So, me and my cousin got to Barnes and Nobles in Freehold around 7:30pm and there was lines wrapped around the place, inside. I walked by the window and say Shannen sitting there, and nearly freaked out! There was my idol...holy crap! We got in line and we only waited about an hour before we got to meet her. I was able to text Linzy back and forth and keep her updated with all that was going on. When I got up to Shannen, she opened the book to sign and i had my letter and Kristen's letters to give her. I said, one is from me and one's from Kristen from the message boards and she said awee thank u so much. Ahh the message boards. And we laughed. She asked me how Kristen was making out and I said very well. She started signing my book and wrote, Sabrina, good seeing you in Jersey this time, not knowing this, I said, I met you in New York in 2004 and she shook her head and said, yelp! She handed me back my book and stood to take a picture with me. Than I asked if my cousin could get in, as well, to which she said yes. I said, Im sorry, Im killing you right now, and she laughed and said, nah you've done this plenty of times, we've met a few times, we're old pros. And im like, well, one time and she's like, okay two now! She is sooooooo beyond sweet and my night was freakin amazing. Here are the pictures from my nite. Also, her and I were dressed almost identical from head to toe...ha. Hope u enjoy these as much as I did.
this is me and Shannen
me, Shannen and my cousin, EJ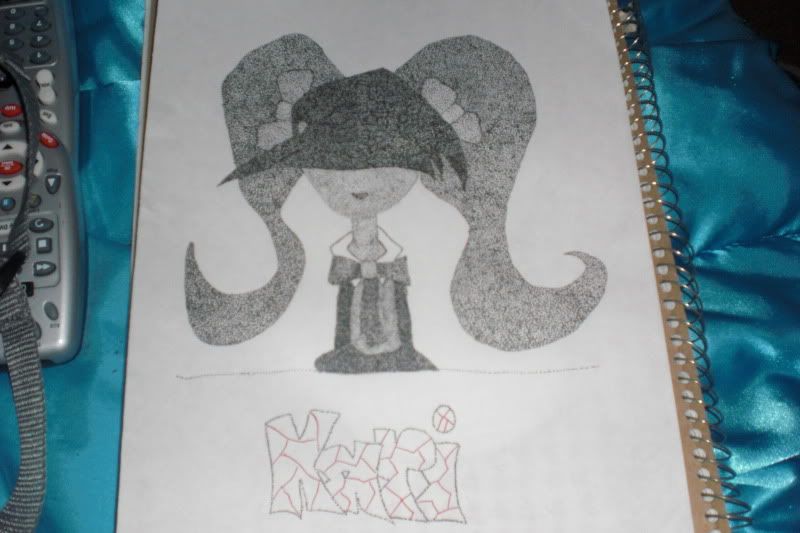 my Kari dot drawing I gave her with my 3 page letter...lol.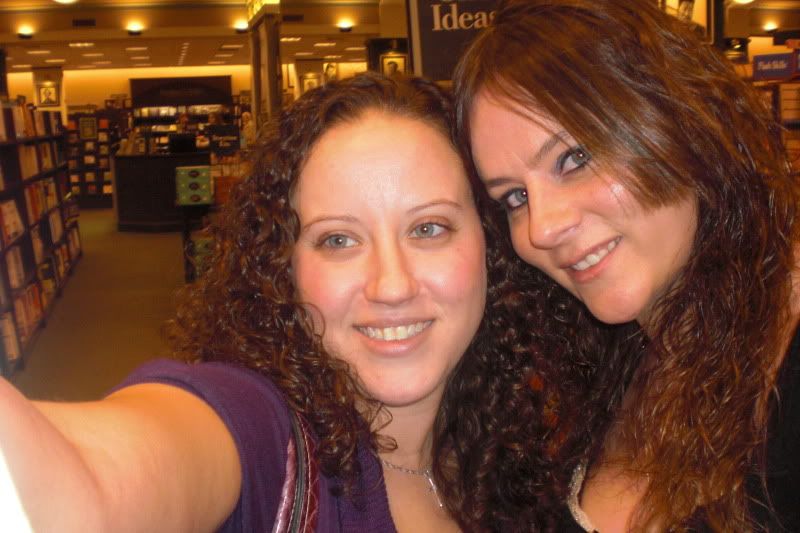 my cousin EJ and I, in line, freaking out!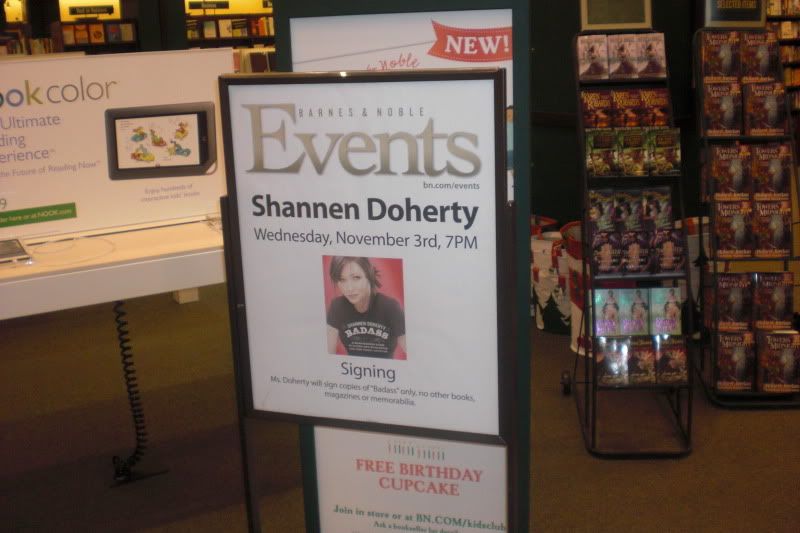 the sign of all signs!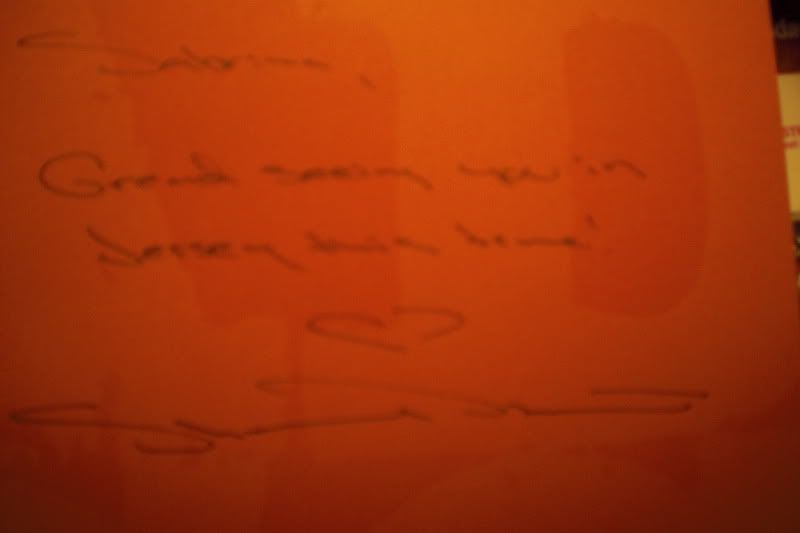 my signed book omg!