As you may have heard, Shannen and Kurt got married today (October 15th) in Malibu, California. Below is a copy of the wedding invitation;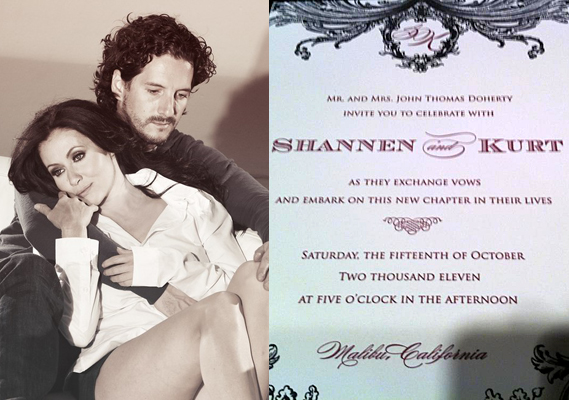 I am so happy for them both! Shannen and Kurt are great together. I have met them both in person and I could see they were perfect for each other.
If anyone would like to send a congratulations message to Shannen and Kurt please use this thread and I will pass it onto Shannen so she can read it.
~~~~~~~~~~~~~~~~~~~~~~~~~~~~~~~~~~~~~~~~~~~~~~~~~~~~~~~~~~~~~~~~~~~~~~~~~~~~~~~~~~
Shannen, I am glad you finally found your soul-mate and life partner. Congratulations to a beautiful couple! Wishing you a wonderful journey as you build your new life together. Love, Dianna