Shannen has joined 'The Elephant Project' which is an organization to raise money and awareness for the Alzheimer's Association.
To raise money, and awareness, the company have celebrities pose for a picture with an elephant beanie baby, which are then auctioned off in an Elephant Project auction package! Each package consists of an 8x10 photo of a celebrity posing with the elephant, a signed Elephant Project card by that celebrity, and a special elephant beanie baby!
More details will be posted soon. The company will let me know when her auction is up. For now, you can view the the photo: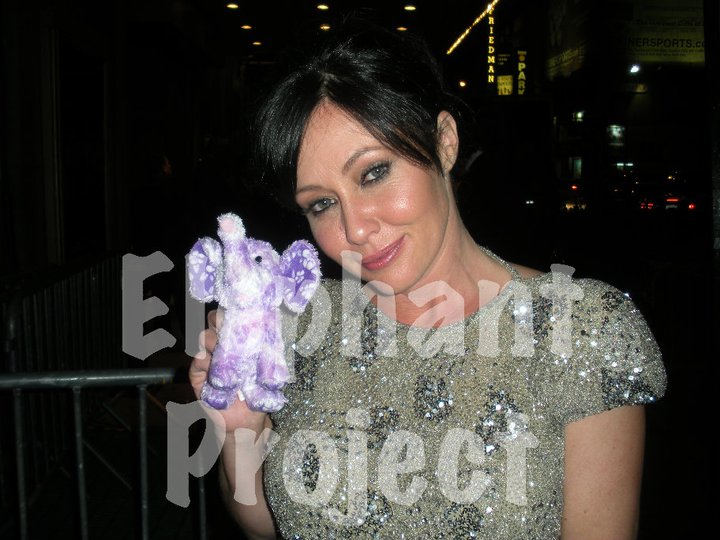 I think the elephant is cute! I might place a bid!
For more details on the project, check out their website:
http://www.elephantproject.org/