But better late then never they say,as Sarah from New Zealand is here and has bin here sines May 24th .
Ok we always though you wernt to go through the doors at the airport that leed to the bagage carasels ,but we were told ,sure you can,so we went throgh and went a looking for Sarah and finnaly after a about 2o minnits we found her waiting for her bags,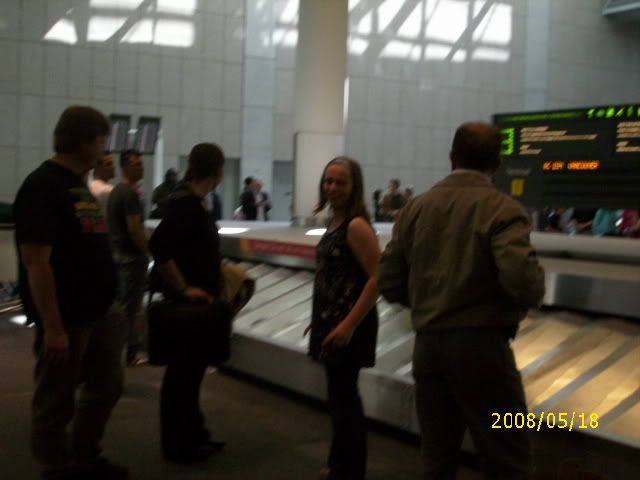 The weather was pretty hot and sticky when she arived.then it got quit cold, iv taken her to a carshow in a nearby town that was set up alone the streat,and there was a motorcycle show andshine ,but onlt 6 bikes showed up .so they just defided up the prises,so i ended up with about $150 worth of prises,like a little shpvac,2 $20 gift card for Timmies ,2 gift cards from a motorcycle shp .and so on.
I have bin so busy with my bikes so i had to give Sarah something to do so i had had her put our patio set up ..she did very well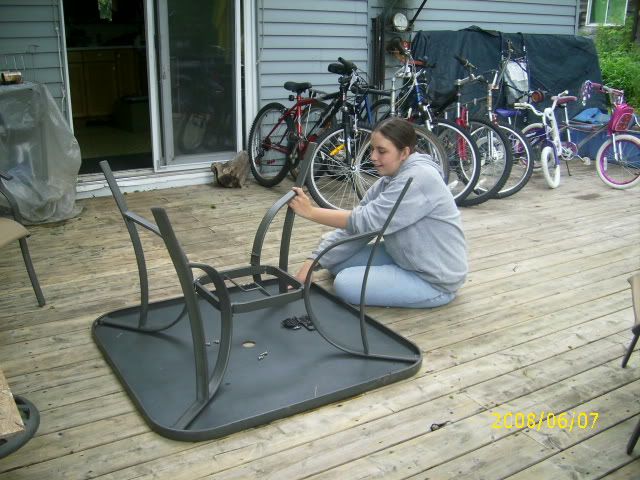 Ok thats it for now will ad more soon .