Hi everyone!
Jamie and I had a BLAST, it was the best weekend ever! We met her on Friday and she was really pleased to see us. She gave us the biggest hugs ever! Later that day we met up and had a small chat before she had to meet Kurt. On Saturday we met up with her to give her a gift before I hosted the Q&A. The Q&A was so much fun! I was really nervous but it went well. Shannen made me feel at ease before she came out. I also interviewed Brian too which was cool. After an hour interviewing Shannen and Brian we later met up with Shannen at a restaurant where we had drinks, it was great to catch up. She invited us to the VIP party which we went to and hung out. It was an open bar and there were a ton of other celebrities too. While at the VIP party, she then invited us to the next party! We hung out with her the whole time and Kurt was there too. He's a great guy, really down to earth. Shannen was so kind hearted and really sweet, Jamie and I had so much fun with her. She spent as much time as she could with us. She stayed up until 1am at the party when she had to get up at 5am for her flight. We had an amazing time, and hope to hang out again someday!
While I was interviewing Shannen, Jamie's camcorder malfunctioned so we are now relying on the footage from the camera guy who got the whole thing on tape. He is sending me a copy soon. As soon as he sends it I will post it. However, Jamie did record a few clips with her camera, here is a small one that I will share with you all until I get the whole interview:
http://www.youtube.com/watch?v=RWkcjD6SBk8
At the party and the restaurant we took a lot of photos. We would like to share these ones:
This one is of me and Shannen at the VIP party: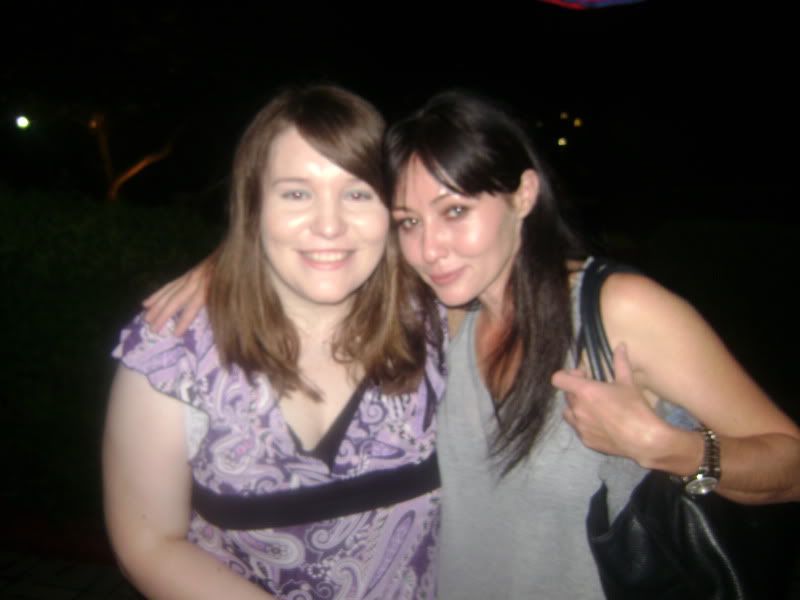 This one is of Jamie and Shannen at the VIP party: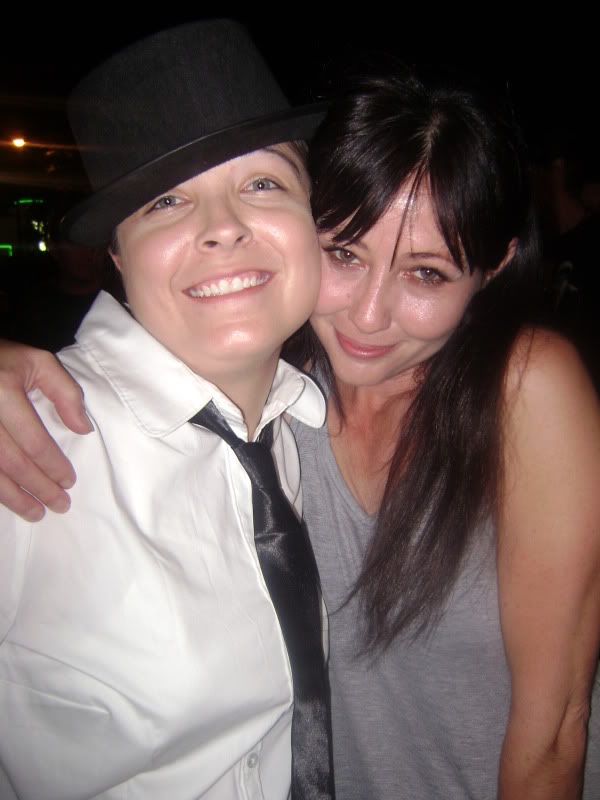 This is one of us from the restaurant: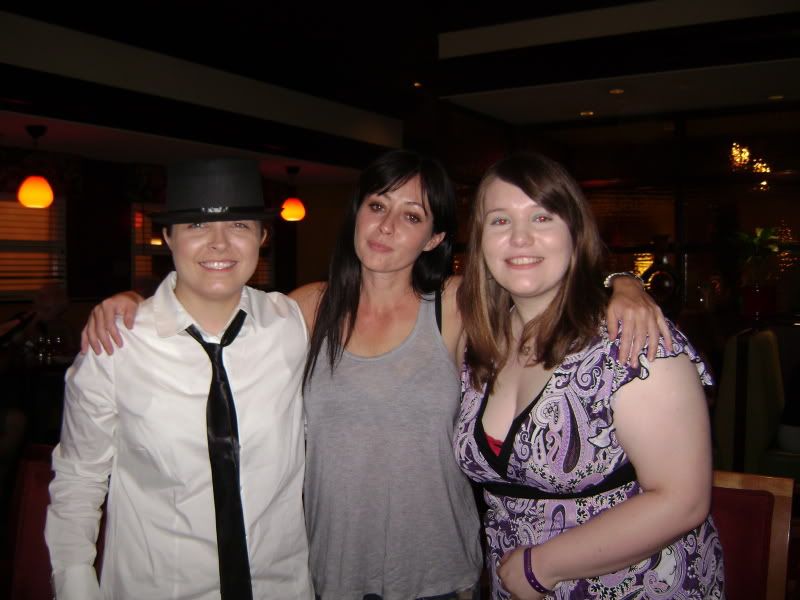 Here is one with us and Brian:
Hope you enjoy it all!! I will be sure to post the full interview asap!
Dianna & Jamie
Ps-Chuck, as you can see, we gave Shannen your present! We were waiting on Shannen so we talked to Brian in the meantime! He was awesome.