Los Angeles biggest designers and photographer come together for collaborative photo shoot installations. A fresh and unique approach to Fashion Week in the City of Los Angeles on October 23-25, 2009.
Photographer Kurt Iswarienko's set for designer Jeffrey Sebelia had a large scrim overhead providing fill light, and an elaborately textured back drop. This photographer also shot tethered and his team of assistants huddled around the computer monitor and made adjustments to the lights and camera accordingly to get the images just right. On a celebrity note, Iswarienko's team included actress
Shannen Doherty
. Shannen clicked test frames and provided concept input to the hair designer, plus helped with the styling.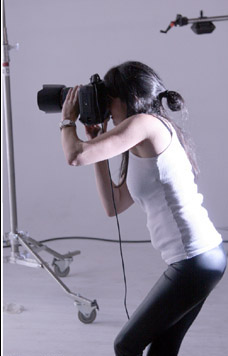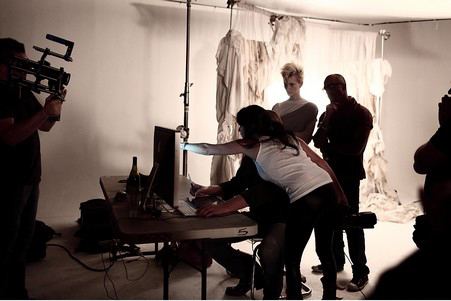 Everyone Gets into the Fashion Act BoxEight Productions staged its behind-the-scenes version of Fashion Week Spring Summer 2010 during the weekend of October 23-25, with designers, stylists, and photographers building unique editorial sets and shooting fashion spreads in an open viewing. Resulting images from the BoxEight Spring 2010 shoots will appear in the November Issue of Flaunt Magazine in what could be an emerging trend in fashion media/production collaboration.
http://shannen-doherty.net/BoxEightProductions/Page1.jpg
http://shannen-doherty.net/BoxEightProductions/Page2.jpg
http://shannen-doherty.net/BoxEightProductions/Page3.jpg
http://shannen-doherty.net/BoxEightProductions/Page4.jpg
http://shannen-doherty.net/BoxEightProductions/Page5.jpg